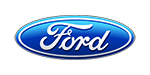 In Ford Motor Company's newest advertising campaign, they're highlighting what most car companies shy away from: accidents. Ford is taking a unique view by talking to customers in a very matter-of-fact way by reminding drivers that accidents do happen and there are ways they can stay in control during the repair process.
Ford is focusing on a proactive approach by asking consumers to simply take a good look (the title of the new campaign, incidentally) at the parts that go into their vehicles, at their insurance policy coverage and at the collision repair process.




The topic isn't something most drivers think about, and that's the point. By educating and creating awareness, Ford hopes that more drivers will take action. With a strong focus on safety, a mission of the Ford brand is to keep drivers safe before, during and after an accident. The goal is to help drivers prepare in case they find themselves with a smashed bumper or sideswiped door.

And the position they're taking makes sense. Ford parts are built and tested during the vehicle development process to work as a system, with a lot of effort put toward testing. If drivers want to maintain a vehicle, every part must work with all the other components, like original equipment manufacturer parts, what Ford calls Ford Collision Replacement Parts, are built to do. That's something that many people don't realize and we're betting that after exposure to this new Ford message, more drivers won't gamble with aftermarket, salvage or counterfeit parts.

The new website, takeagoodlook.com, gives users a simple and easy-to-comprehend explanation of the often-complicated collision repair process. It's an important look at an often-avoided certainty in the automotive industry.